Commercial Metal Roof Repair
It's natural for profiled metal roofs on commercial units to experience corrosion to the sheet edges after long-term exposure to the elements, causing damage and health and safety concerns. With our help, you can avoid costly roof sheet replacements by repairing and restoring the condition of the current roof with an innovative coating solution.
Problem: Cut Edge Corrosion
When profiled metal sheets are cut to fit the size of a commercial building, its manufacturer-fitted protective layers are left exposed to the elements. Unfortunately, UV, weathering and standing water can catalyse the natural process of corrosion in these exposed areas, causing visible damage and discoloration as well as loosened joints and leaks.
When signs of cut edge corrosion begin to show, including fading, delamination and blistering, the advice is often to replace the profiled metal roof sheets. However, this is not without significant cost, time and disruption to work being conducted in, on or around the rest of the building.
Common Issues:
UV exposure makes paint hard and brittle limiting its ability to expand and contract with the substrate, affecting adhesion & causing it to delaminate
Moisture laying on the surface can penetrate a coating causing discolouration, lifting and corrosion on a steel substrate
Important pigments added for colour, UV stability etc. are lost through chalking, a natural self-cleaning process where paint literally wears away
Profiled metal roof sheet replacement comes at a large cost and is disruptive to the project or regular business activities
Solution: Recoat with Giromax® Roofcoat
Fortunately, in cases of cut edge corrosion, it is usually just the coating that needs reinstating and not the roof sheets themselves. By sealing and recoating the laps along the cut edges of a profiled metal roof, its protection can be indefinitely preserved.
Giromax® Roofcoat is a new generation polyurethane hybrid coating system for reinstating long-term protection to profiled metal sheets, benefitting from properties which can often provide a better defense against the elements than the original coating.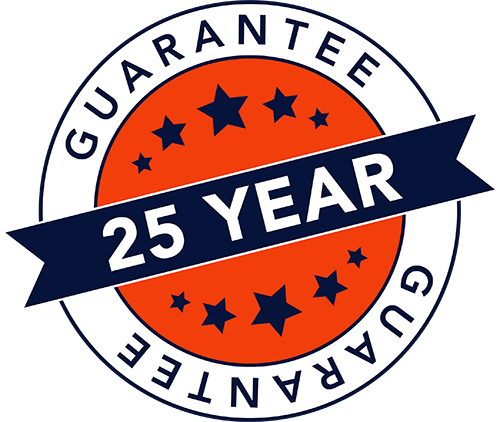 What you can expect
Moisture tolerant solution that can be applied in wet and damp conditions
Highly resistant to UV and temperatures between -100°C – 250°C
Matchless corrosion control through use of laminar flake technology
Benefits
Giromax® Roofcoat is a BBA certified profiled metal roof coating reinstatement system. It is completely moisture tolerant, meaning it works just as effectively on damp surfaces to provide a matchless, weatherproof and cost effective solution that extends the life of a roof for up to 25 years.

Do you need help?
Our team is always on hand to provide further information for any queries you may have.
Talk to us