A guttering system plays a vital role in regulating rainwater flow on a building's roof, in order to protect its base, exterior walls and interior from erosion, weathering and other water damage through cracks. With our help, you can avoid costly replacements when things go wrong, by prolonging the life of your current guttering system with a simple gutter coating solution.
Problem: Gutter Substrate Degradation
Ancillaries, such as gutters, can be neglected when addressing a damaged roof. However, when located at eaves or central valley, the guttering system is an essential component in protecting the roof from corrosion and cracks.
But due to the nature of their role, it is common for gutters to become clogged with dirt and water build up and plant growth, causing water to stand for longer than necessary. As a result, corrosion can occur at a much faster pace.
This is the case no matter the composition of the guttering system and includes rainwater gutters made from all these common materials: cast iron, lead, galvanised steel, copper, aluminium, concrete and asbestos cement.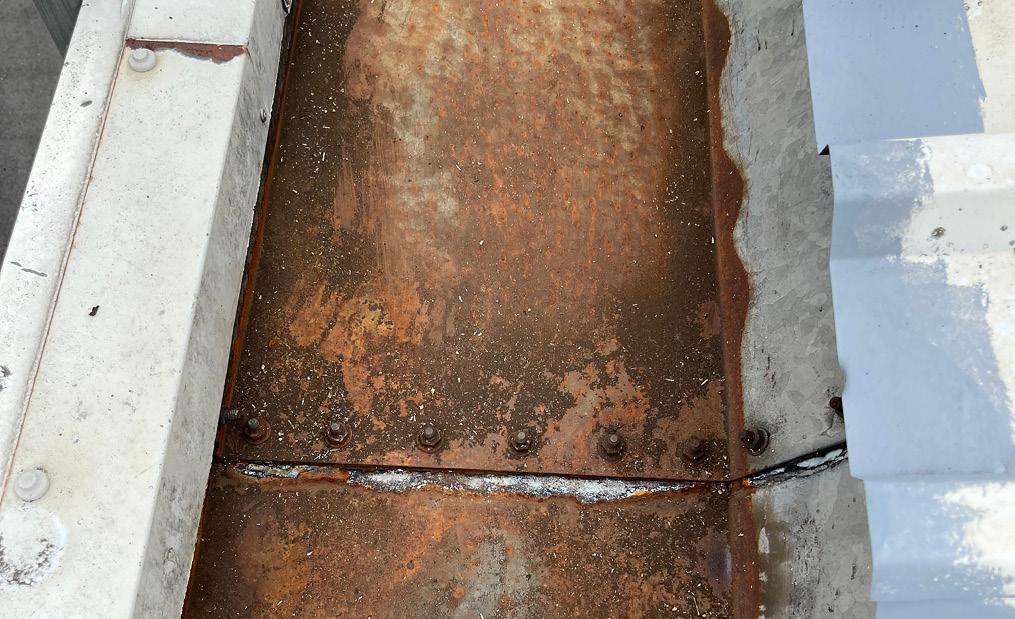 Common Issues
Clogged gutters can cause damage to the building as the water backs up
Clogged gutters can lead to stagnant water build up allowing grasses and weeds to grow
Inadequate falls leads to poor drainage and standing water which promotes substrate failure
Slow drainage causes accelerated oxidising (corrosion) at the waterline
Solution: Gutter Repair with Giromax® Guttercoat
Gutters need to be maintained in order to prevent clogging. If issues are caught in time, it is likely that a gutter coating solution can provide an effective fix, rather than requiring an entire system replacement, which can be costly, time consuming and disruptive.
Giromax® Guttercoat is an advanced gutter coating solution. It is designed to fully repair tired guttering through anti-corrosion treatment and joint and substrate encapsulation.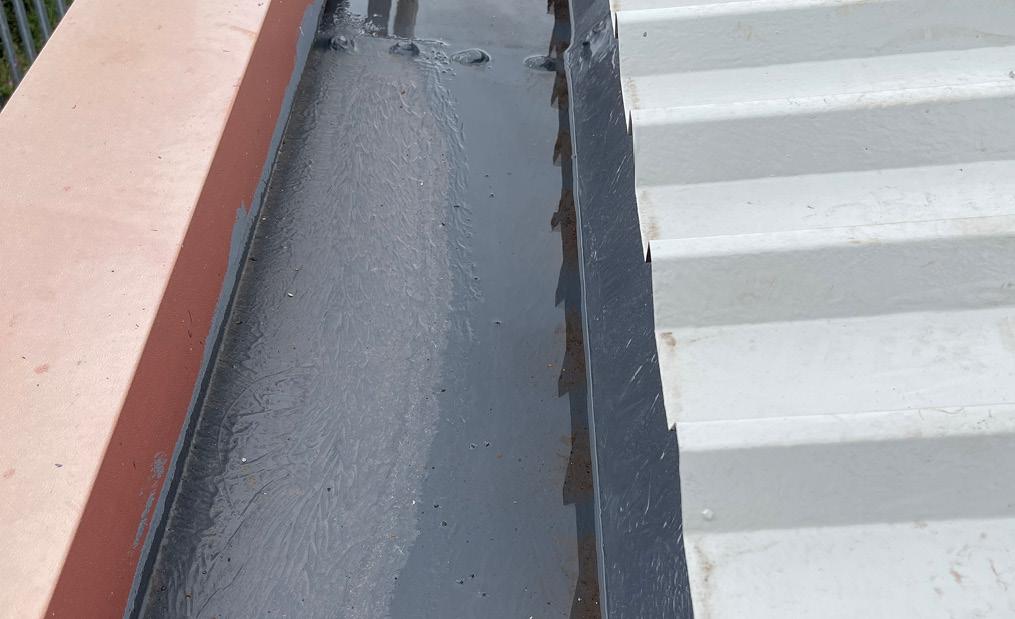 What can you expect
Fully moisture tolerant & solvent free formula, curing to an elastomeric coating
UV, temperature & weather resistant, unaffected by standing water
Incorporating matchless laminar flake, anti corrosion technology
Benefits
Giromax® Guttercoat is a market leading gutter coating system. It is completely moisture tolerant, meaning it works just as effectively on damp surfaces to provide a matchless, cost effective solution that extends the life of a gutter for up to 15 years.

Do you need help?
Our team is always on hand to provide further information for any queries you may have.
Talk to us