News
The Giromax Story – Part 2
In part one of this series, we explored where the values and ethos of Giromax emerged by exploring how Founder, Roy Emmett, began his entrepreneurial career. Working alongside global steel industry heavyweights British Steel, the business with Roy at the helm, set about providing innovative products. Combined with excellent customer service, Giromax wanted to address the challenges faced by organisations in maintaining their industrial buildings
Roy's grit and ingenuity to form multiple successful businesses is something he demonstrated at every turn. Over 25 years, he led the business to become the industry leader in the refurbishment and protection of commercial roofing and cladding. Through Roy's dedication, he created a company that values the quality of its products, as much as the team-focused performance they provide. Today, Giromax has become synonymous with delivering excellence and reliability.
Developing a team of industry experts
Over the years, Roy developed a core team of experts, including some very well-known faces. Some of these individuals have their own (slightly different) take on the industry and products when it comes to addressing the challenges of cut edge corrosion.
Many of those Roy employed have remained with the business, benefitting from his mentoring and the expert knowledge he invested in developing. Whether as competitors or as loyal staff, there can be no doubt that Giromax has benefitted the entire cut edge corrosion market. What began as a small, family-orientated business has increased awareness of the ability to effectively refurbish aged steel roofing.
Developing innovative formulations
The cut edge corrosion market has also benefitted from Giromax's investment in the development of innovative new formulations. The application of products has become easier and more cost effective; formulations which others try and yet fail to replicate.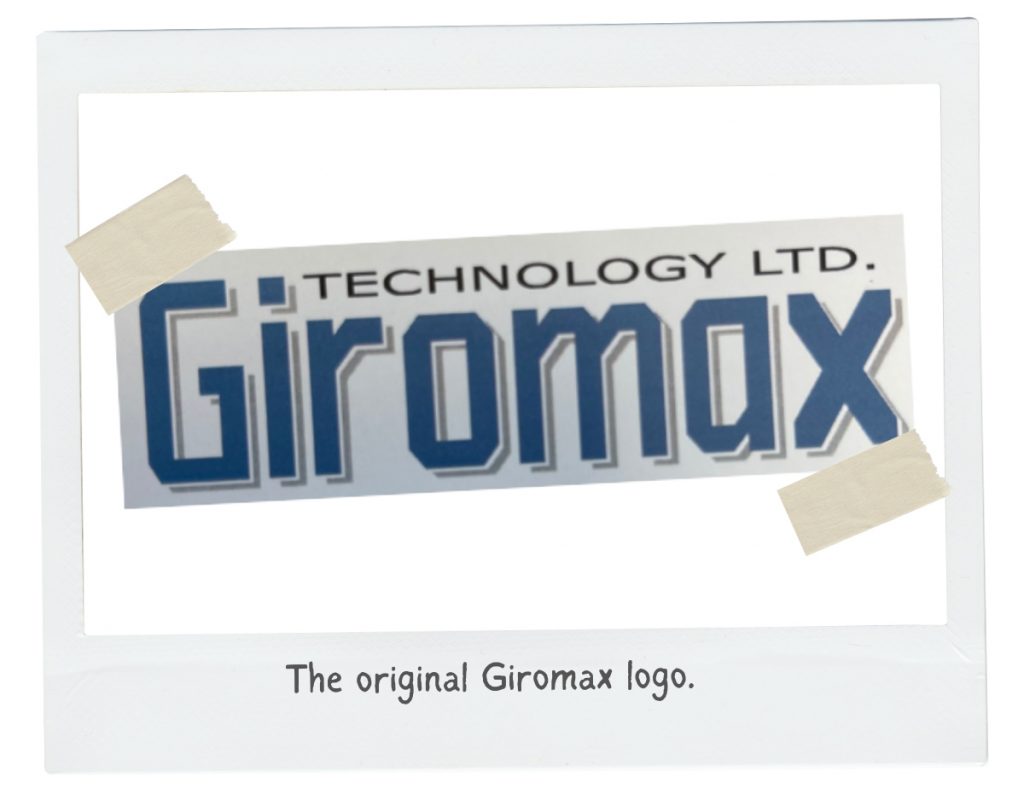 Giromax was the first to develop the new generation of advanced hybrid polymer products, moving away from old silicone-based products. We are the brand trusted by both the specifiers of dilapidation and refurbishment projects, as well as contractors on the job.
Giromax has created and delivered pioneering products, which are unrivalled in the industry, supported by the development of exceptional back-office support. This ensures projects run smoothly from the initial site survey with our dedicated team of Technical Field Managers, through to specification, manufacture, installation and quality control.
Cut edge corrosion of a metal roof
As markets go, the treatment of pitched metal roofs on industrial buildings is relatively niche. Modern metal roofing has become a familiar sight in this country, thanks to its strength, durability, weather resistance and ability to be easily repaired and refurbished. Roofing made from profiled metal sheets can withstand extreme temperatures and resist all types of weather conditions.
Over time, however, the cut edges are exposed to oxygen, which causes them to deteriorate and corrode. Once rust has set in, the integrity of the cladding is very quickly compromised, so it's essential to undertake regular checks. Even if the cut edges are protected this can wash away over time, depending on the quality of the coating used. The edge can become exposed and susceptible to capillary action, causing underside corrosion. If left unchecked, this corrosion can lead to a costly roof replacement.
Maintaining a metal roof
Regular assessments are an essential part of an effective metal roofing maintenance programme. When checking a metal roof on an older commercial property, it's important to use the right type of products to carry out any repairs, especially when it comes to dealing with cut edge corrosion.
The Giromax range of coating products are specifically designed for metal profiled roofs. The products we offer address both the top and reverse side of the cut edge. Easy to apply, laminar flake technology seals and bonds with the corrosion.

Evidence-backed guarantees
Our cut edge corrosion treatment has up to a 25-year guarantee. Only a business with a historical track record like Giromax can guarantee their products with any degree of confidence. This can be evidenced through our contractor relationships, longevity, and continuous testing and certification. What we can guarantee, others are still trying to prove.
Roy left the business in great hands. We have a strong leadership team with complimentary skills and a bias for action. We continue to focus on developing our staff and expertise, as well as our products and processes. Giromax is in a strong position to maintain roofs for another 25 years, guaranteeing our products, while others fall by the wayside.
In the next part of our series, we will consider the market today and where we believe the future lies for Giromax and the cut edge corrosion market.
If you need technical advice on preparation, application or our product range, please speak to the Giromax team or call 01455 558969.
Get updates from us
Sign up to our newsletter to receive all the latest news and insights from Giromax Technology.
Subscribe to Newsletter